Table cloth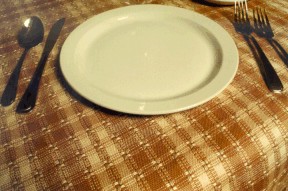 Click picture to see it better
Pattern Type
Hucklace
Finished Dimensions
55" x 90"
Warp Yarn
Orlon Acrylic 8/2 Havane 922 and Egshell 932
Ends per inch (E.P.I.)
Reed 12 dents, two thread per dent= 24
Width in Reed
60" (1438 threads)
Weft
Same as Warp
Pick per inch
20
Weaving
You may need a temple
keep right width. Weave 10% longer then
desire lenght.
Weave section 1 and 2 alternatively and end
with section 1 plus end section (
Finishing
Make fringe 1" around the piece
Woven by
Ghislaine Fiola
Tracy Qc.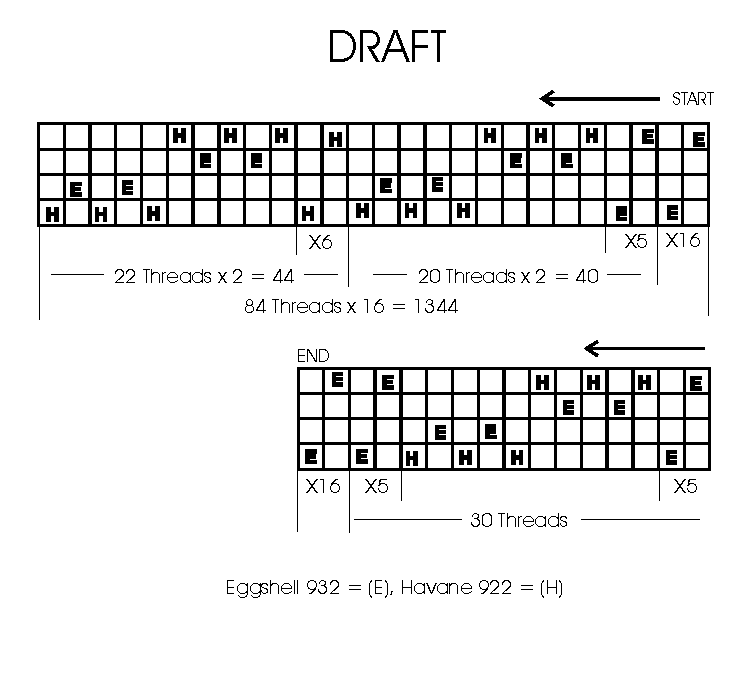 For any problems, please contact François Brassard
E-Mail
leclerc@leclerclooms.com

---